← Go back to eComFax Status
This method will allow you to recieve notifications from this page via RSS protocol.
In order to create a subcription you will need some RSS client. This clients are usually webpages or desktop applications.
In this tutorial we are going to use Inoreader as a web browser application example and Newsflow as a desktop application example.
Step 1: Get your subscription URL
First of all you have to know which data do you want to get. There are two types of subscriptions:
Subscription to a specific service: To get this link you have to navigate to the service you want to subscribe and scroll down until you see the following text, right click on only this feed and select Copy link. As you can see this example is a subscription for the API service, but this process can be applied to all the services available.

Subscription to all services: You can find this susbscription url at any page from the status site. Just scroll down and right click over to all updates and select Copy link
Now that you have your URL in your clipboard you will have to paste it in your favourite RSS client. Here you have some examples:
Inoreader web app
First you have to navigate to the left menu and click Add new and the select Feed as you can see in the image below:

Then paste the link you got in the previous step and select follow:

Finally you should be able to check the feed content on the new tab at your left menu: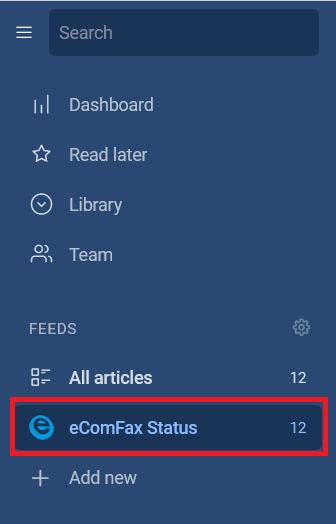 Newsflow desktop app
First you have to navigate to the bottom left site and click the sources icon:
Then select the add button on the top right corner:
Once you have done that just paste the link you got in the previous step and select Ecomfax Status Incident history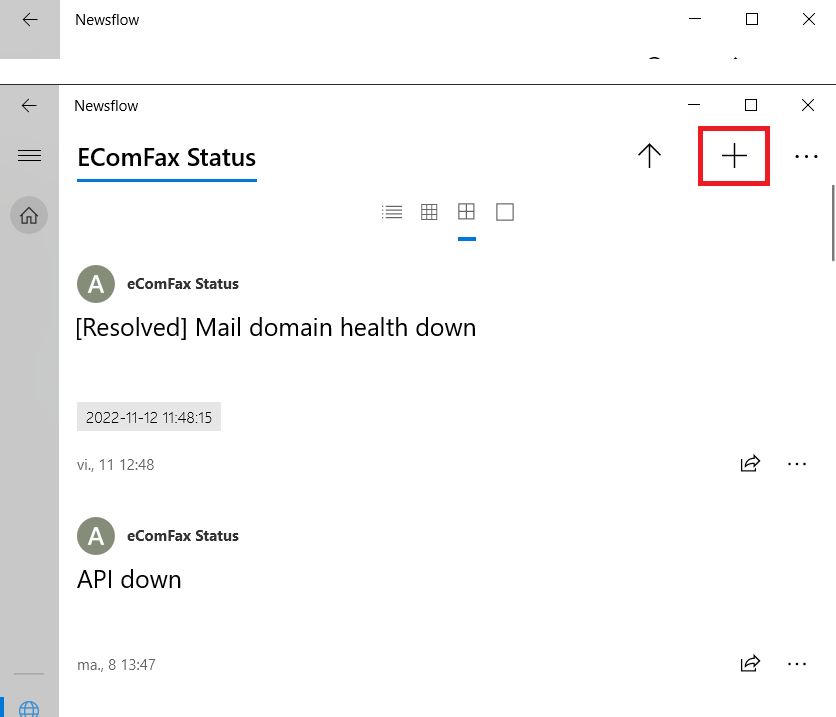 Finally click the add button on the top right corner and then click the save button